Services and Processes
Cleaning Baron in Marina Del Ray offers several main and specialty services. We understand the gentle cleaning process required for delicate garments and know that durable fabrics can go through our complete laundry and folding process.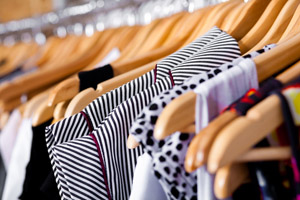 Environmental Dry Cleaning
For delicate garments that can't be washed in a regular washer and dryer, Cleaning Baron's dry cleaning services are the solution. If you wash dry-clean-only garments at home, you can wear the fabric and fade the colors. Our AQMD approved solvents will make your clothes look their best, lifting off stains without harsh scrubbing.
Shirt Laundry
Our shirt laundry services are implanted to make your dress shirts last longer. The dense, structured material doesn't get a complete deep clean with at-home washing only. Our non-toxic methods and additives professionally clean and press your button down shirts, getting rid of common perspiration rings around the collar. Your shirt will be unwrinkled, flat, and hung on a hanger, ready for you to wear and look great in again.
Alterations
If your clothes have become too big or too small, don't throw them away. We can add or remove fabric with our alterations so they fit exactly how you want them to. That dress you got as a gift that doesn't fit quite right—take it out of the closet and we'll modify it so you can wear it. We provide mending, curve fitting, and suit repairs as well.
Fluff & Fold
Fluff and fold services from Cleaning Baron will ensure you garments and towels are fresh, neat, and bagged when you pick them up, rather than in a messy bunch.
Wedding Gown Preservation
Wedding gowns and bridesmaid dresses should be cleaned and preserved. We will detail them and wrap them up so they can be easily stored. If you or someone else gets them out to wear again, they will look just as beautiful as they did the first time.
Drapery Cleaning
Drapes bring out the character in any room. Dust, smoke, and dirt can make drapes really dirty quickly. We will remove these unsightly particles to restore the true color and appearance of the drapes. We work with lace, taffeta, nylon, and other materials.
Household Items
Cleaning Baron in Marina Del Ray also cleans any other fabric on your household goods. Don't ignore these items while your clothes look great. We'll clean your comforters, pillows, pillow cases, sheets, table clothes, and upholstery covers. We'll get them in tip-top shape again.
Mold Removal
Our city has high humidity, which increase the chance of mold growth. If you have any mold on drapes and clothes, you won't have to throw them away. Our detergents can remove mold and make your items not only beautiful but safe to use again.
Rug Cleaning
Throw rugs and doormats add distinction to any room of your home. They can accumulate dirt and other grime from outdoors as well. Breathe life back into these rugs by getting them cleaning with environmentally friendly products from the Clean Baron.